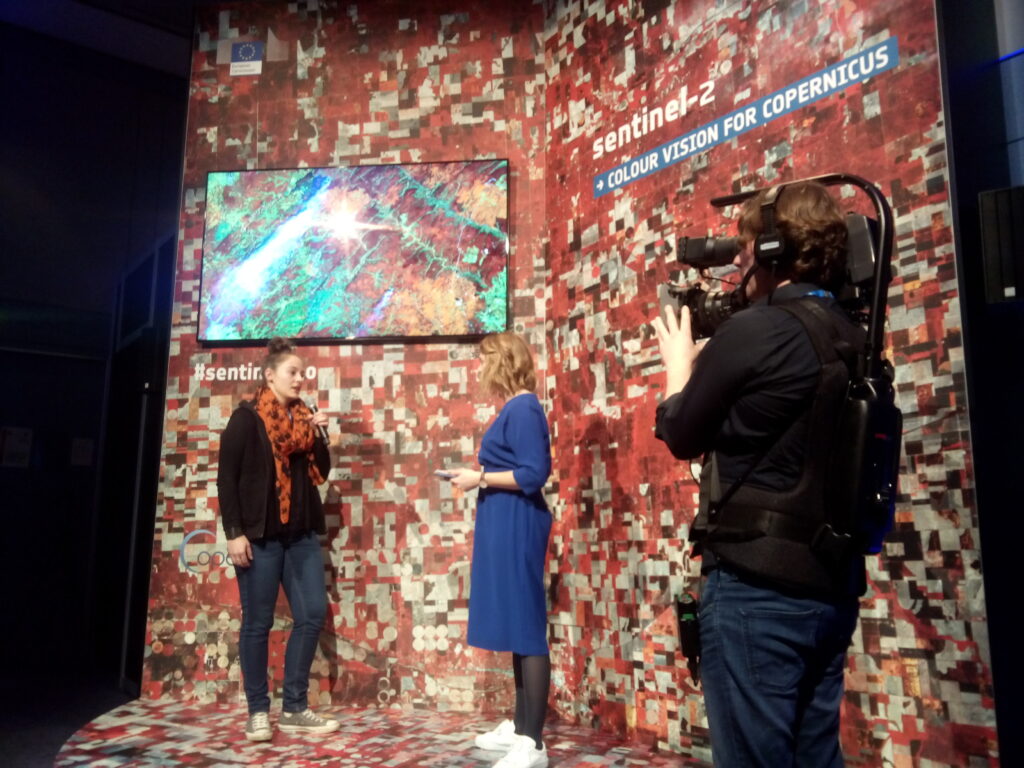 We have been on stage at the Sentinel-2B launch event on 6-7 March 2017 at ESOC, Darmstadt.
Carmen Tawalika presented mundialis at 1:51 a.m. in the session on "Presentations on land and food".
The Sentinel-2B got launched from Europe's Spaceport in French Guiana early on 7 March at 01:49 GMT (02:49 CET).
At the event at ESOC were 100 selected social media users from all over Europe and the world, spreading out the word about the Sentinel-2B launch. Among official guests, ESA Earth observation experts and data users mundialis was there as well and our team member Carmen Tawalika showcased mundialis on stage:
See the ESA video of the launch event – (Carmen speaks at min 42:42)
---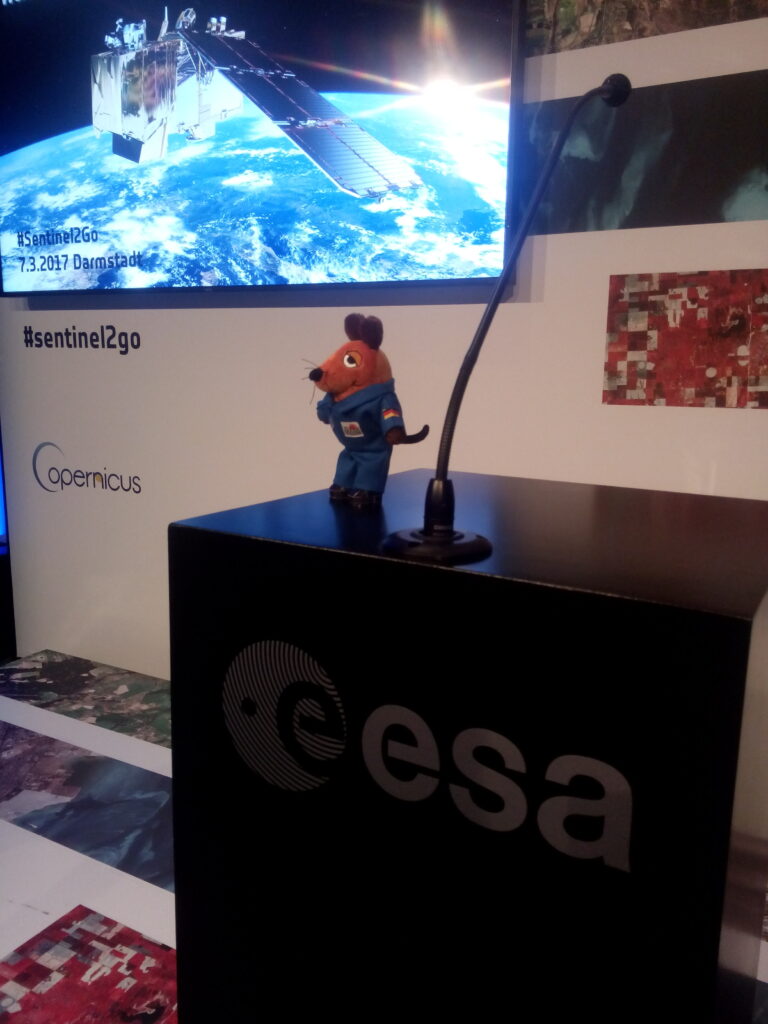 This not head-on but interactive spirit of the event led to a whole bunch of social media promotion of the night using the hashtag #Sentinel2Go on Twitter, Facebook, Google+, Instagram and more:
Watch full event here:
ESA video of the launch event!
Or watch full replay of SENTINEL-2B launch here:
ESA video of the satellite launch!
Read more about the launch of Sentinel-2B in the media in German and English:
---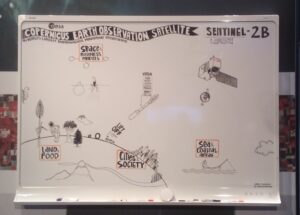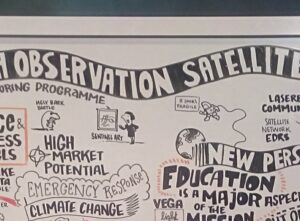 ---
Interested in printed Sentinel-2 fine art? Visit https://art.mundialis.de/
---
[espro-slider id=1491]