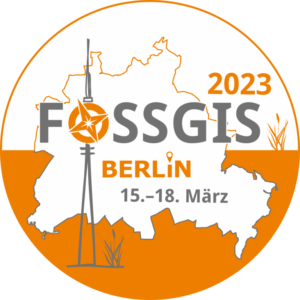 This year's FOSSGIS conference will return to Berlin after 2007 (Humboldt University) and 2014 (Beuth University). As always, the organizers are FOSSGIS e.V. and this year the Institute of Geography at Humboldt University Berlin. Between March 15 and 18, the active members of the German-speaking community will meet in Berlin Adlershof and, for the first time since 2020, in a purely face-to-face event.
In addition to the lecture and workshop program, there will again be the unofficial meeting on the evening before the start of the conference as well as the evening event, which will traditionally take place on the first evening of the conference, this time on Wednesday, March 15. The mundialis team together with our sister company terrestris will of course be there again with fun and enthusiasm and we are looking forward to welcoming you again in presence at our booth. In addition, as every year, we will once again be making a significant contribution to the program. This year you can look forward to the following lectures and workshops with our participation:
Thursday, 16.03.2023
Freitag, 17.03.2023
Our colleagues from terrestris can be seen at the following:
Wednesday, 15.03.2023
Donnerstag, 16.03.2023
We hope to make your participation in the conference palatable with an exciting program and of course especially with our contributions and look forward to welcoming you at FOSSGIS 2023 in Berlin. Registrations are still possible here until shortly before the conference, but in the last years the tickets were sold out quickly!