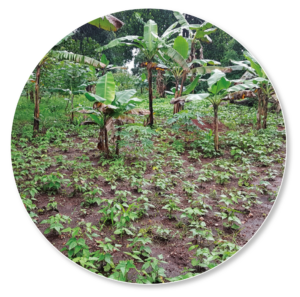 Over the past few weeks we spoke about optical and radar data analyses, VHR data, interoperability and other fancy stuff that HERMOSA is capable of. One of the big questions in this context: Who are the organisations that need this functionality?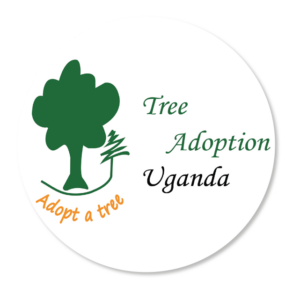 We are proud to introduce Tree Adoption Uganda (TAU), our partner in East Africa. TAU is a youth-centric NGO which engages in landscape restoration activities like planting trees and agroforestry. It aims to build resilience for small holder farmers against the changing climate while economically empowering unemployed young people in Uganda's rural communities through education and training, for example by setting up and managing indigenous tree nurseries. When you ask Dr. Charles Batte, the founder of TAU, why his organisation wants to use HERMOSA, you get answers like these:
"We know quite well where some of the degraded lands are located in Uganda, but due to the size of the country we need specialised maps to expand our operation in a meaningful way. This is one of the areas where HERMOSA can support us."
"Probably our biggest challenge is to find money for our projects. We rely on donors to fund the restoration which starts with procuring quality indigenous seedlings. And, at the end of the day, donors want to know what has been achieved with their money. The reporting module of HERMOSA helps us to gain the trust of the donors right from the outset by being able to describe the project in a spatially explicit way, while the monitoring with satellite data can prove what we have done in the field."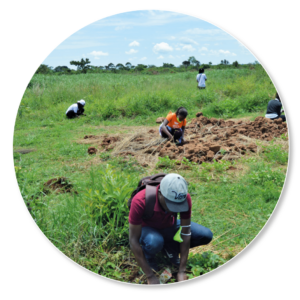 "I collect data and make the maps", says Stephen Bright Sakwa, an environmental scientist with a passion for conservation and landscape ecology, who works for TAU. "The easy integration of spatial data, created on my desktop computer, into HERMOSA, makes the platform great fun to work with and then everything is on the internet for all to see. On a side note, the analysis of satellite data is also really easy, something that is much more difficult on my desktop and which requires specialised software that is quite expensive to buy."
In essence, up-to-date data and resulting maps for scaling up, collaboration and reporting capabilities of HERMOSA are essential for TAU. Tree Adoption Uganda and HERMOSA are cooperating closely to develop the platform into something useful for those who are working on the ground. The input from the experts of ecosystem restoration guarantee that
HERMOSA functionality is as easy to use and practical as possible. Maybe also for you, dear reader?
Please contact sales@hermosa.earth to get started today!
reposted from: https://hermosa.mundialis.de/news/bulletin-kw-21/