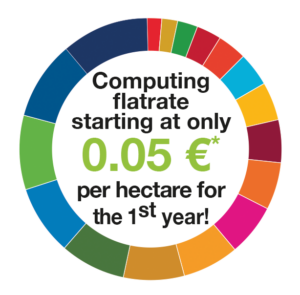 5 users per SDG get HERMOSA professional level for unbelievably low prices – hurry up, a one time offer!
HERMOSA is an internet based platform accessible via https://hermosa.earth which supports the ecosystem restoration process through the use of geo and satellite data. It is the first of its kind to combine matchmaking between stakeholders, supporting the implementation process through web mapping, monitoring with satellite data and sharing of knowledge all rolled into one.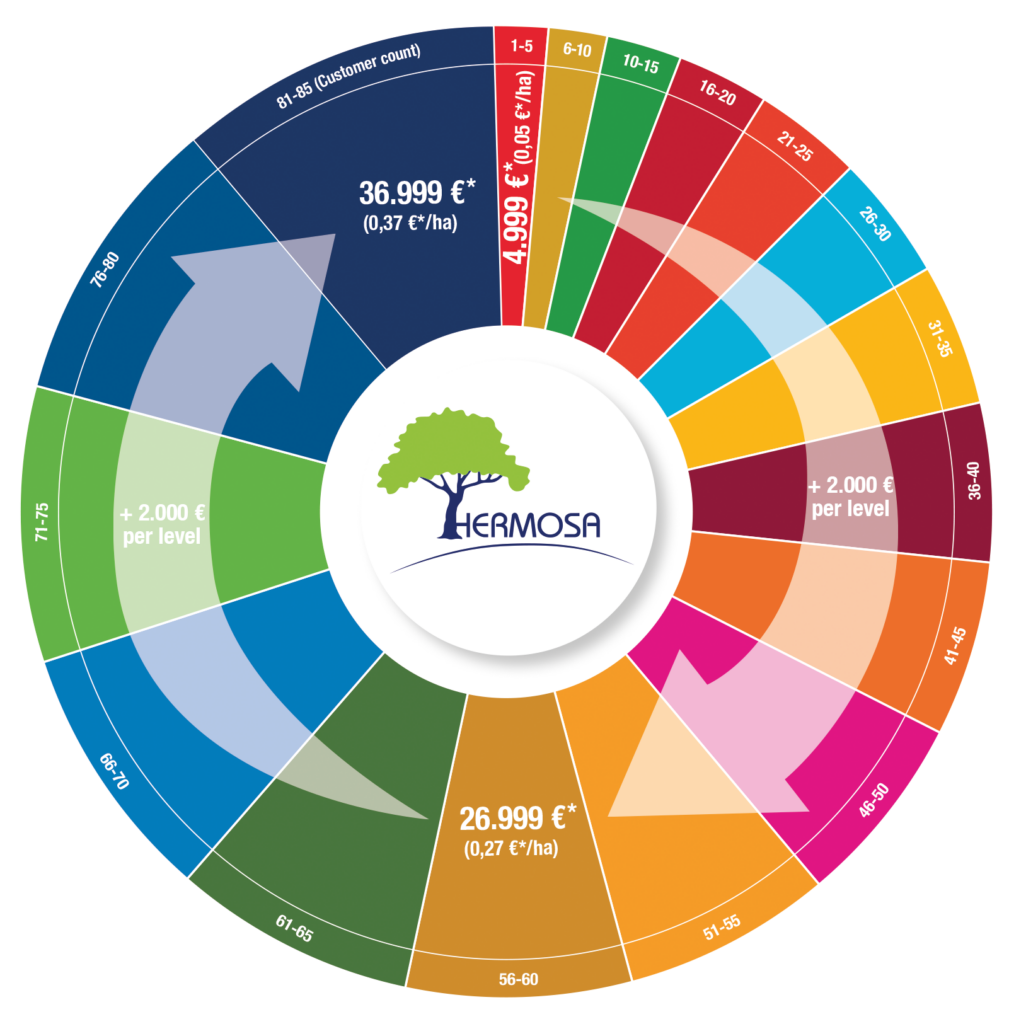 Check availability at https://hermosa.mundialis.de
* If you can prove that you are a company in terms of VAT (e.g. by presenting a VAT ID number or a certificate from the tax authorities of your country of residence, if you are not resident in the EU), the reverse charge procedure applies and no VAT (19%) will be added. Payable in advance for 1 year; contracts renew themselves for 1 year if notice is not given at least 3 months before the end of the term.
HERMOSA professional level includes:
✓ 100,000 discontiguous hectares anywhere in the world
✓ access to common GIS and Earth Observation analytical methods
✓ generation of maps & reports
✓ invite collaborators to work online together
✓ personal workspace after self-registration
✓ flat-rate computing in the modules "Organize & Implement" & "Monitor & Report"
✓ 1 CPU guaranteed, usually 2+ CPU
✓ 250 GB storage capacity
✓ daily backup (mirroring)
✓ hosted service
✓ e-mail support
Additional services on demand, for example
✓ very high resolution satellite data (sub-meter spatial resolution)
✓ enhanced algorithms (multi-temporal analysis, data fusion, …)
✓ implementation of customer provided algorithms
✓ automated content translation to German, French, Spanish, Portuguese, Italian, Dutch, Polish, Russian, Japanese and Chinese (simplified) using artificial intelligence (AI)
✓ extra storage
✓ larger area
✓ faster computing
✓ remote sensing data analysis and geodata management support
are easily accessible by purchasing credit points on the contract at any time.
Contact sales@hermosa.earth today to get started!
For further information please visit https://hermosa.mundialis.de
We gratefully acknowledge the support by ESA business applications.