Job bikes leasing as a targeted contribution to employee health and more sustainable mobility.
Employees benefit from new government subsidy.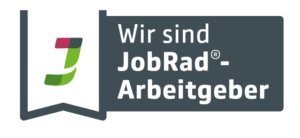 Mundialis has enabled its employees to use high-quality leased bicycles and e-bikes since June 2023. With the JobRad leasing offer, mundialis wants to specifically promote the health of its employees. "People who regularly ride bicycles or e-bikes are less stressed in everyday life and have been proven to be less ill," says mundialis Managing Director Markus Eichhorn. "With the new mobility offer, we are making an active contribution to keeping our employees healthy."
Company job bike as an employee benefit
CEO Markus Eichhorn continues, "As a modern employer, we know how important attractive additional benefits are for motivating and retaining employees." Accordingly, the option of obtaining one's own company bike at low cost through the employer also helps to further increase the attractiveness of mundialis as an employer. And since mundialis has long been committed to sustainability, we are pleased that we are now jointly contributing to air pollution control and traffic relief through sustainable mobility management.
How the JobRad leasing offer works
Employees of mundialis choose their desired bike at their local bicycle dealer or online. All manufacturers and brands are possible. mundialis then leases the company bike and leaves it with the employee. In return, the company retains a small portion of the employee's monthly gross salary and uses it to service the lease payment. The job bike is insured and may also be used in the employee's free time. This gives the employee a non-cash benefit that, since January 1, 2020, has only been taxable at 0.25 percent of the bicycle's list price (RRP). In this way, the employee saves significantly compared to the conventional purchase.
To make the company bike offer even more attractive, mundialis assumes the costs for insuring the job bikes and pays for the annual inspection/full service of the job bikes. So everyone always arrives safely!