Satellite image of the month – December – West Bank
---
West Bank between Jerusalem and the Dead Sea, taken by Sentinel-2A satellite on November 22th 2016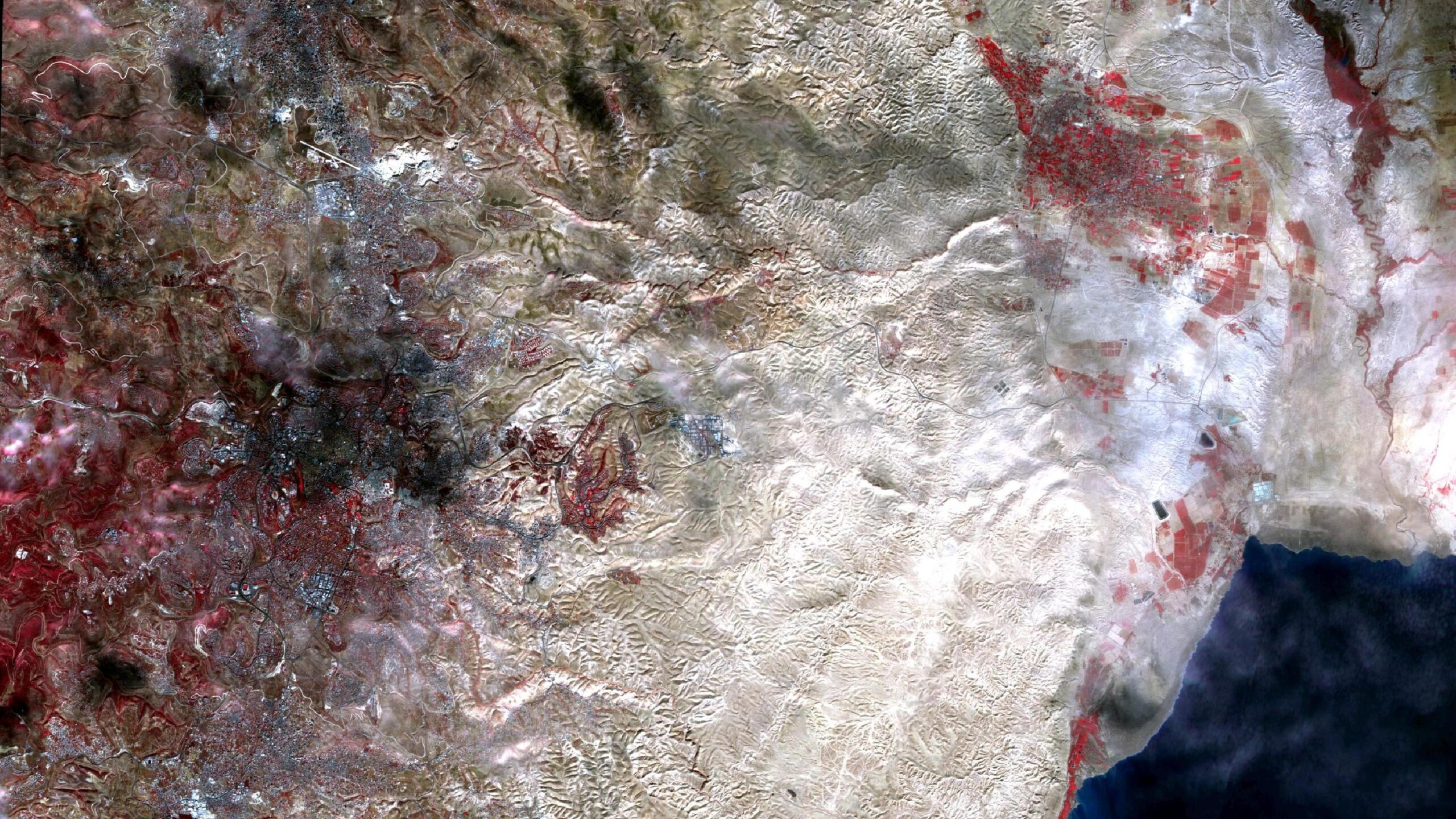 This image shows a color infrared composite from the West Bank with Jerusalem, Bethlehem, Jericho and the Dead Sea. The image was composed of different bands based on Sentinel-2A data of the EU Copernicus Programme. The band combination used here is designated to recognize vegetation and provides a spatial resolution of 10 meters. Healthy vegetation appears in vibrant red while older plants are painted in darker or paler shades of red. Water is displayed in dark blue to black while cities are colored in light gray and brown.
In the Southwest of the image lays Bethlehem and in the North of Bethlehem Jerusalem is located. The Israelian border to the West Bank runs invisible from above.
In the Northeast of the image Jericho can be seen, which is – not unquestioned – the oldest city of the world and at the same time the city with the lowest elevation of the world (250 meters below sea level). The rose of Jericho is named after it. This plant is part of some myths. In some regions it is given on from generation to generation to pass
fortune and blessings. In the Southeast of the image the Dead Sea can be seen which is the lake with lowest elevation of the world and known for its high salinity.
Contains modified Copernicus Sentinel data (2016)/ESA – created by mundialis