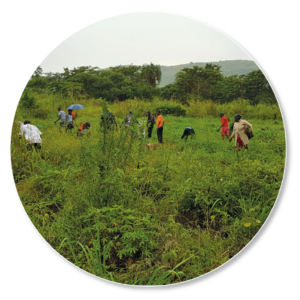 The answer to the question "Who needs HERMOSA?" is simple: Everyone involved in ecosystem restoration. And while the general public will not need the platform itself, the results from HERMOSA are of interest to it too. Let's take a closer look.
Ecosystem restoration is a multi-sectorial and multi-stakeholder effort taking place in a spatial context where one organisation alone will not be successful in the endeavour. First of all the ecosystem to be restored usually features a local population exhibiting all sorts of socio-economic activities. The governments at local, regional and national level provide the administrative and legal context, while businesses and non-governmental organisations (NGO) provide goods and services. International organisations and financiers have a vested interest in ecosystem restoration as do academia and civil society around the globe.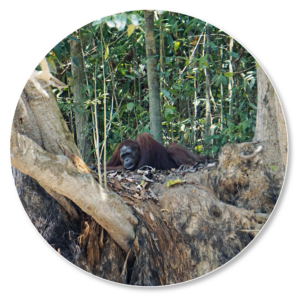 Since the location is the connecting element, all stakeholders require up-to-date and accurate maps. From a fundamental point of view these maps can represent dynamic (e.g. crops in a field) to static (e.g. administrative boundaries) information with all nuances in between. Due to the geographic reference the different topics can be combined and viewed in context and so form the basis for any informed decision. One use case is a non-governmental organisation dedicated to planting trees on degraded land in combination with the growing of food and providing jobs for the local community. Since the NGO has local expertise it knows the areas where an agro-forestry system can be implemented. However, once these locations have been taken care of, the question arises where to go next. And since the problem of degraded ecosystems is so large all organisations want to and need to scale up. This is when up-to-date maps of the region are required which is one of the strong assets of HERMOSA.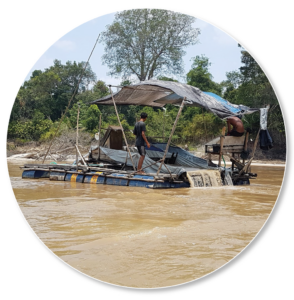 For a long time organisations would turn to maps provided by large corporations to have their most basic spatial questions answered but also found out that this data was updated irregularly and dynamic processes were often not appropriately represented. Also, amongst stakeholders it is widely known that Earth observation data is available, but for many organisations the information contained in this data was notoriously difficult to extract and to insert into the own decision making process. Another plus for HERMOSA where you just need to provide the time and area of interest and the system takes care of the rest.
Please contact sales@hermosa.earth to get started today!
reposted from https://hermosa.mundialis.de/news/bulletin-kw-13/