We offer you a software solution that automates planning and execution in a build-out area from aerial photo to final fiber route. Our expertise extends to a variety of services to make your planning seamless and efficient:
Geospatial services:
Consulting and procurement of geodata: Professional support for all your geodata requirements.
Cloud-based geodata processing: Use our actinia cloud solution for fast and reliable data processing.
Evaluation and provision of geodata derivatives: Access to valuable data sources such as OpenStreetMap, openNRW data and much more.
Planning process for fiber optic cable installation:
Optimal route search: Perfect your planning with detailed analyses of surface use, road, ALKIS data, etc.
Exclusion areas and distribution boxes: We offer targeted strategies for routes and distribution boxes, based on defined sets of rules.
Surface data from aerial photographs: Use our aerial image analyses for route optimization.
Distribution of power distribution boxes: strategic placement for maximum efficiency.
Visibility analyses: special consideration of requirements such as historic preservation requirements.
Your advantages with mundialis:
Higher efficiency: Reduce manual work and accelerate FTTH deployment through automation.
Cost savings: Minimize unnecessary expenses through route optimization.
Data support: Benefit from our geodata consulting and procurement.
Flexibility: Adapt your planning to different requirements with our software.
Visibility analyses: Guarantee optimal placement of network cabinets, even in complex scenarios.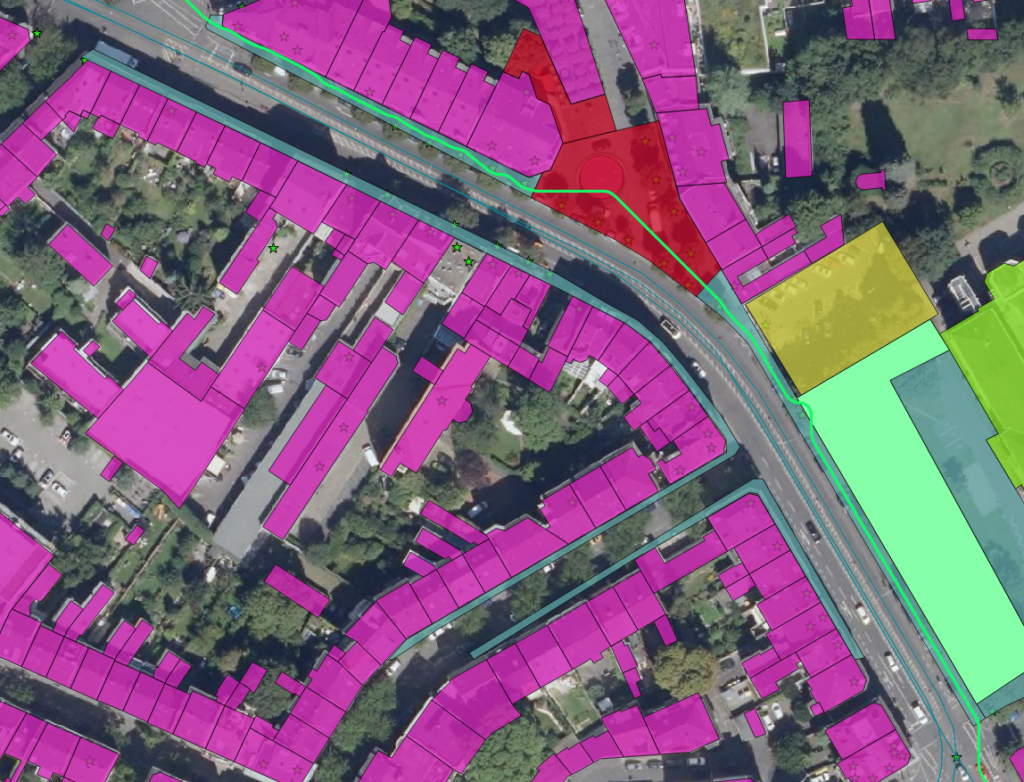 Conclusion:
With mundialis software, you not only get an innovative tool, but also a partner who will bring your fiber optic network planning project to a successful conclusion. Our goal is to make the process as simple and efficient as possible.